Jay Houhlias
The FLiCKERFEST Short Film Festival will return to Bondi in January 2023!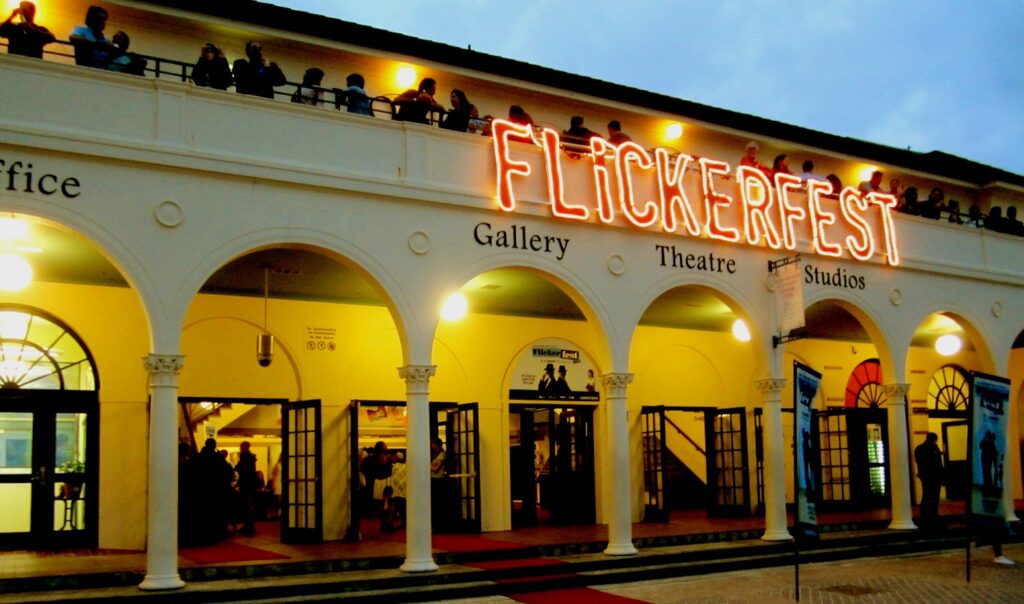 Celebrating its 32nd year, this ten-day event will showcase a selection of the world's most exciting short films. The event is returning to its old home at the revamped Bondi Pavilion.
Audiences will also be delighted with a celebration of youth filmmaking from across Australia (SAE FlickerUp), amazing LBTQI films in competition at home and across the world (Rainbow Shorts), and special showcases of kids and family friendly films (FlickerKids), films about relationships (Love Bites), and hilarious comedy films (Short Laughs).
Following the festival in Sydney, Flickerfest will share the short film love on tour to over 50 venues across Australia between February and October 2023.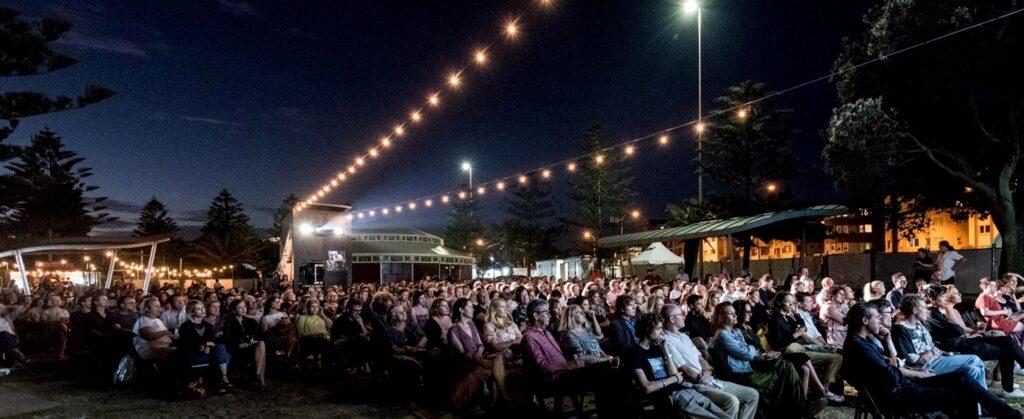 Sydney Observer caught up with festival director Bronwyn Kidd.
Why do you think it's important for not only film lovers, but anyone and everyone, to come to FLiCKERFEST this year?
Flickerfest, Australia's largest and only Oscar® Qualifying international short film competition, will be rolling out the Red Carpet this January screening over 200 short films handpicked from over 3200 entries. Flickerfest is not only just for film lovers but for anyone who wants a unique cultural experience and opportunity to connect and hang out with friends in an enchanting summer cinema, right next to our most iconic Bondi Beach.
The festival is dedicated to showcasing the very best short films from Australia and around the world and with over 29 dedicated short film sessions, Flickerfest has something for everyone to enjoy…
Each evening our guests can enjoy a night of alfresco cinema under the stars in the Pavilion's palm fringed North Courtyard and during the day soak up some incredible shorts in the comfy pavilion theatre. Flickerfest is also a great opportunity to socialise, enjoy the views and rub shoulders with the filmmakers with a pre or post screening drink at the festival's panoramic beachside bar, enhancing the festival environment.
Tips for people wanting to get into film watching (particularly quality films). Where can they start?
Film Festivals are a great place to get into film watching in a fun community minded environment in the company of likeminded others.
Short film festivals like Flickerfest also provide an introduction to an incredibly diverse range of styles and stories, with around 9 short films in one feature length programme, giving you the opportunity to compare stories and styles and experience a range of viewpoints that can hone and ignite your very own film critic skills and love of cinema.
Flickerfest also offers a great opportunity to discover and support talent and with so many filmmakers on hand to introduce films and give an insight into their own filmmaking process you also get to become up close and personal not only with the behind the scenes of the films but the makers themselves, which is a really enriching and fun way to experience the magic of film in an intimate and unique way.
What are you most excited for at the event this year?
Over the past 32 years Flickerfest has been honoured to be the platform for so many incredible filmmakers to share their films with audiences and for our audiences to discover and be delighted with these amazing short films and their most talented makers, and Flickerfest 2023 is no exception. I'm excited by the incredible quality of the films we will be presenting and the opportunity to share these films, many for the first time with Australian audiences. I'm also thrilled that Flickerfest can continue to shine a light in the darkness and bring audiences and storytellers together through our festival of insightful, uplifting, joyous and creative short films, from at home and across the world. I can't wait to share our 2023 celebration of cinema on the big screen back at our long term home the Bondi Pavilion this January.
64 Australian films are officially selected for the Best of Australian Competition, 37 International films in the Best of International Competition and 13 documentaries across the Best of Documentary Competition. A further 80 films will also feature across Flickerfest showcase sessions.
For more information about the event and tickets, visit http://www.flickerfest.com.au.