The much anticipated, revamped skate park at St Ives Village Green is now open.
The skate park has an open flow and large bowl, making it a challenge for experienced riders but also retaining safe areas for beginners to practice their skateboarding skills.
Visitors to the park can expect a modern skate plaza, obstacles and a bowl-areas. It has been designed with help from local skateboarders and is safe for beginners to practice as well as challenging for the more experienced.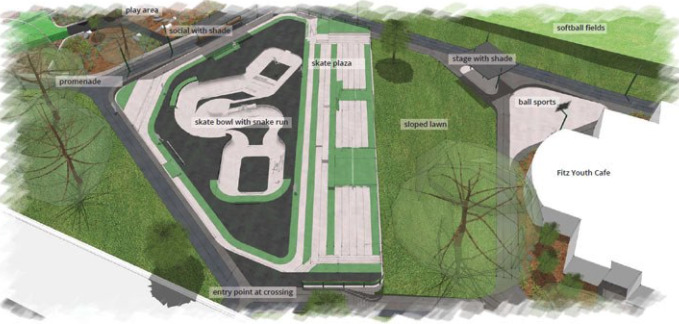 Many improvements are underway in the area, including upgrading the youth centre and St Ives community hall plus the building of a new children's playground.

Mayor Jeff Pettett said he expected the redesigned area would be popular with the community.

"The St Ives Village Green area is going to be the place to be for families and young people this year."

The new season will see many more improvements to the youth precinct, such as new seating and picnic areas, linking pathways between the skate park and the Village Green, and a performance space dedicated to community events also in the works.