Isabella Ross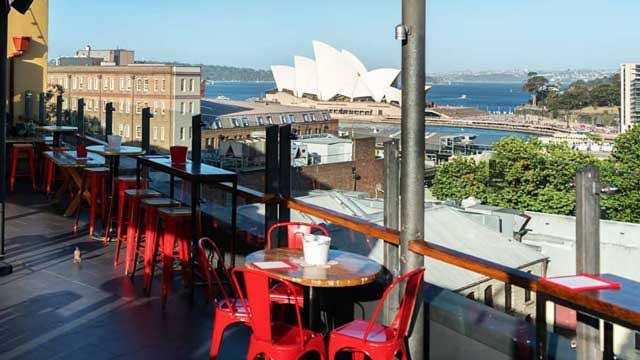 The Glenmore Hotel
The Rocks is one of the most iconic locations in Sydney Harbour. Known for its historical heritage, quirky shops and excellent food and wine scene, The Rocks is home to The Glenmore Hotel. The hotel is most well-known for its fantastic rooftop, boasting premier views of the Opera House. They even have cocktails on tap, including espresso martinis and pimms' jugs. Their 'Ruby Moon' cocktail is also a favourite amongst patrons, including gin, luxardo, grapefruit, strawberries, lime and sparkling wine.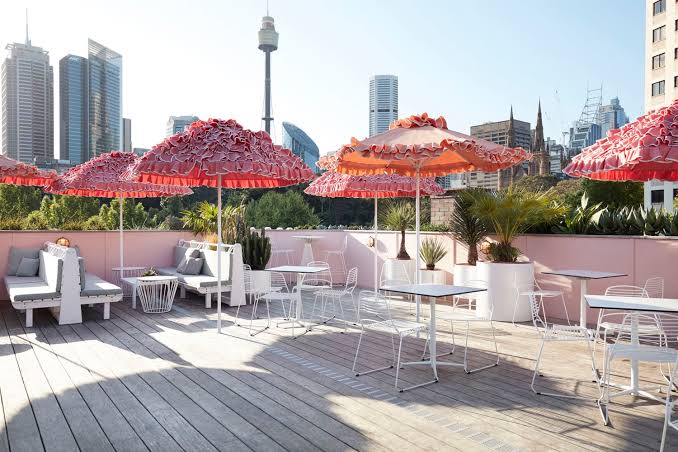 Slims Rooftop
Located within Hyde Park House in Darlinghurst in the CBD, Slims Rooftop is another fabulous spot! With its Instagram-worthy décor and umbrellas, the outdoor space is perfect for the summertime. Offering stunning sights of the city skyline, Sydney's Centrepoint Tower also can be seen. Aperol spritzes are their signature drink – the fresh and zingy orange liquor with soda water, prosecco and a slice of orange or two!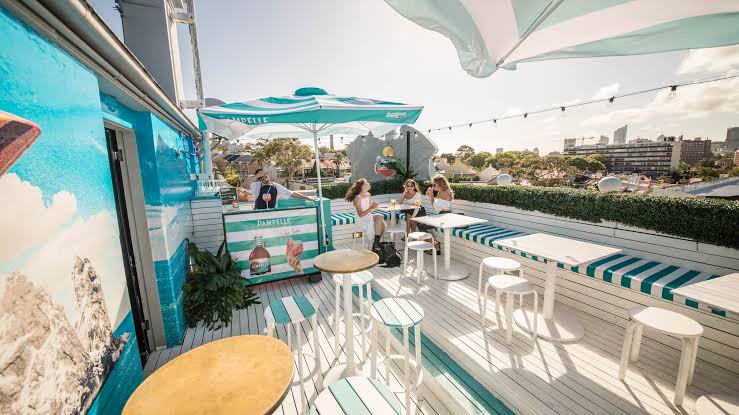 Royal Hotel Paddington
If Eastern Sydney is more your scene, than the landmark Royal Hotel in Paddington is the perfect destination! Ideal for a bevvy in the sunny afternoon, The Elephant bar within the hotel has both outdoor and indoor seating. The outdoor seating is the most popular however, thanks to its aqua blue and white cushions, greenery and spectacular horizon. The hotel also does brunch with bottomless cocktails – meaning there is something for everyone.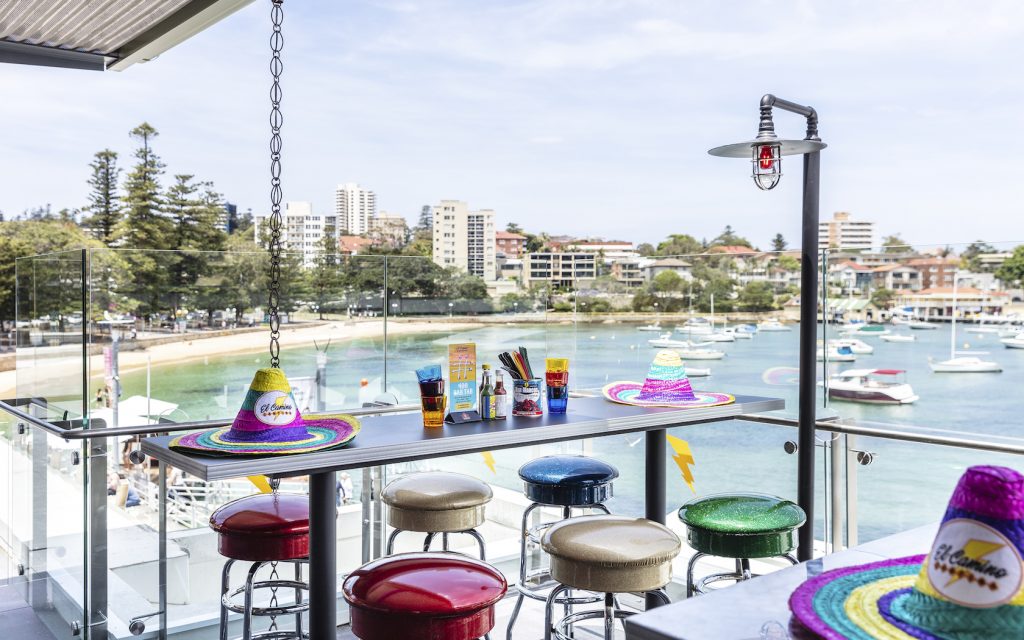 El Camino Cantina Manly
Say Hola to a night of Texan-Mexican cuisine at the El Camino Cantina Restaurant and Bar. Famous for its giant sombreros and well-priced margaritas, as well as its sizzling fajitas and tacos, this venue is perfect for a foodie night with friends. This bar in the Northern Beaches is the ultimate cohesion between food, cocktails and fun. Located in the bustling streets of Manly, El Camino Cantina colourful rooftop and cactus garden is the place to be.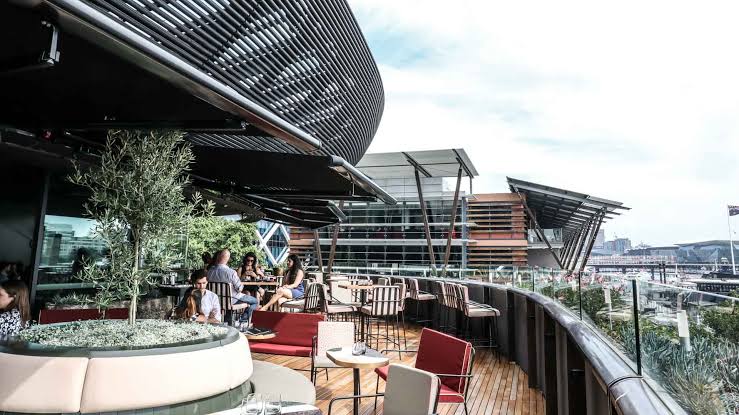 Barangaroo House
An upmarket and quite exclusive location, Barangaroo House is the cream of the crop. With three levels, the space is a design-triumph, but restaurant on level 1, Bea, boasts the beautiful view. On the menu at Bea is a contemporary Australian menu with native elements. Their extensive wine list is loved by all patrons, with its exquisite Australian varieties from Margaret River, Tasmania and the Hunter Valley.