Isabella Ross
The leaves are officially falling with summer now and truly gone. As the weather is set to change dramatically within the next month, now is the time to start planning your autumn garden.
Plant, plant, plant
Autumn is the perfect time of the year to get your spade out and start planting for the seasons ahead. A cool air temperature and moist soil density is the dynamic duo – particularly when wanting to transplant cuttings or kick start perennials.
Delicious Edibles
To get your cooking repertoire up and ready, autumn is the time to sow some of our favourite herbs and veggies. For the fragrant herb garden, basil and parsley varieties will be ready to sow seed in April. For the veggie patch, all of our delicious leafy assortments such as bok choy, Brussels sprouts, rainbow chard and spinach are in-season.
Prepare your soil
To see optimal results in the garden bed, a good quality soil structure is fundamental for the integrity of your crops. Adding a full-composted manure or organic potting mix to your soil are quick and easy options. Consistent watering is also important, with some plants needing an extra soak compared to others.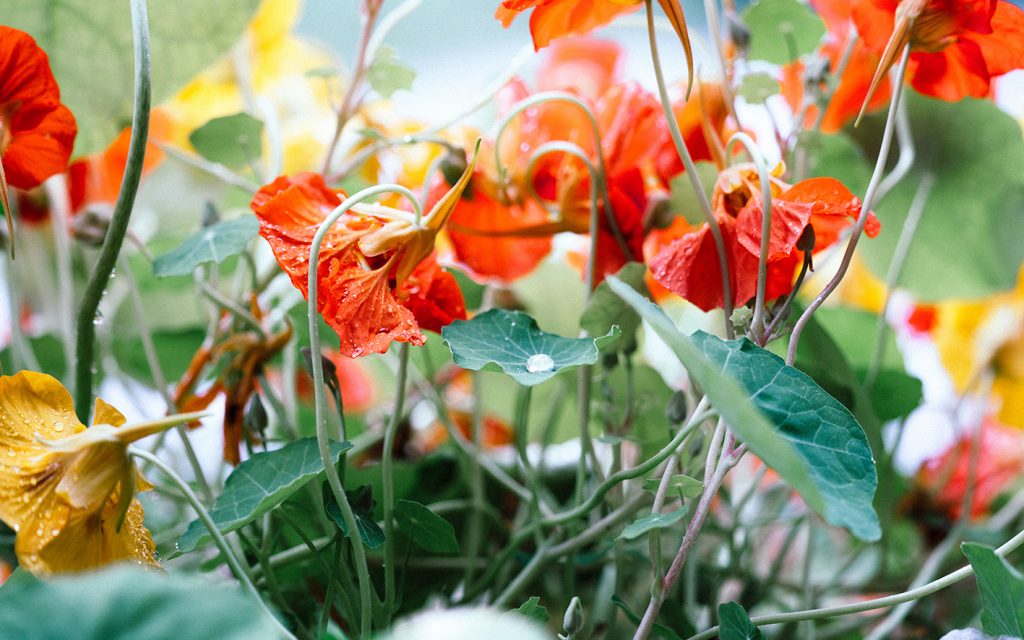 Be inspired by colour
Warm, earthy hues of red, orange, brown and yellow are synonymous with the leafy season. So to pay homage to autumn, why not let this fabulous colour palette inspire your outdoor garden décor. Whether this is done in the forms of pots, fencing or florals, there are plenty of options to choose from!
Savvy Succulents
Still in yearly fashion is the humble succulent. Idyllic for busy parents, workers or seniors who do not have the necessary energy, succulents are definitely edgy in terms of outdoor design. With its hardy temperament and extensive range of selections in different colours and sizes, autumn is the time to get your hands on these plants.