Tita Smith   
As the air chills and the leaves drop, Easter is the quintessential excuse for indoor relaxation with the basic necessities – food, family, and free time. So what better way to spend your spare time than with these creative craft ideas that will keep you occupied and entertained all-day long.
Origami Bookmarks
For adults wishing to catch the next chapter of their favourite book, these Easter-themed bunny bookmarks are a minimal solution to keeping the little ones occupied so you can catch a break. It may just even encourage them to pick up a book and pull up a beanbag next to you!
For Ideas, check out Easy Peasy and Fun or Cuteness Studies!
 Easter Egg Baskets
Finding shiny chocolate treasures scattered throughout the garden is one of the most sacred memories of one's childhood. To assist in hunting down as many eggs as possible, Easter egg baskets are a vital tool for tiny hands. Baskets are an endless multi-purpose accessory that can be kept for many years to come, vary in design, and consist of different kinds of materials.
For a multitude of inspirational designs visit The Spruce Crafts.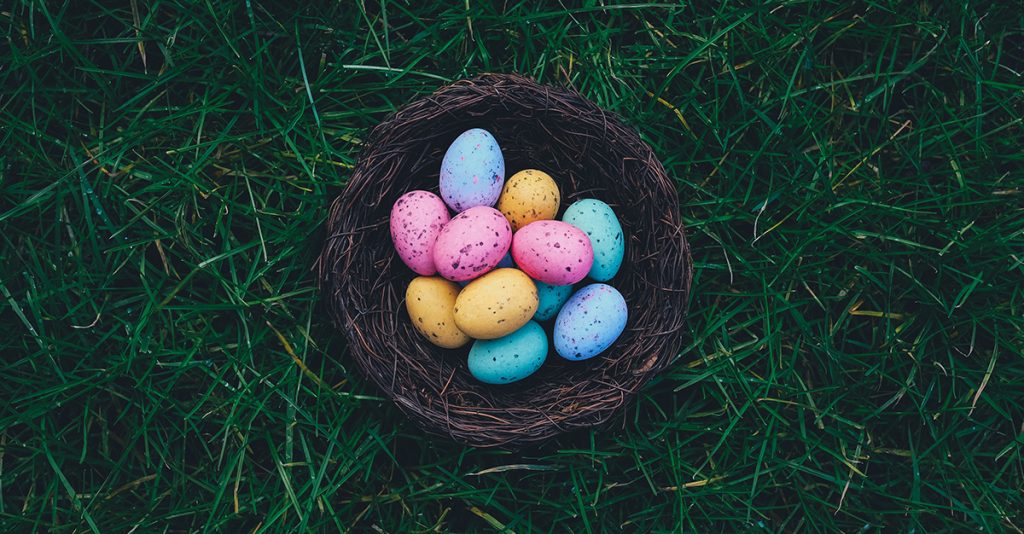 Finger Puppets
These simple finger puppets will have the little one's sewing in no time. All you need is some scissors, thread, felt, buttons, a needle and some patience for their dexterity to develop. For some cute bunnies to warm their fingertips and keep them entertained go to Kid Spot.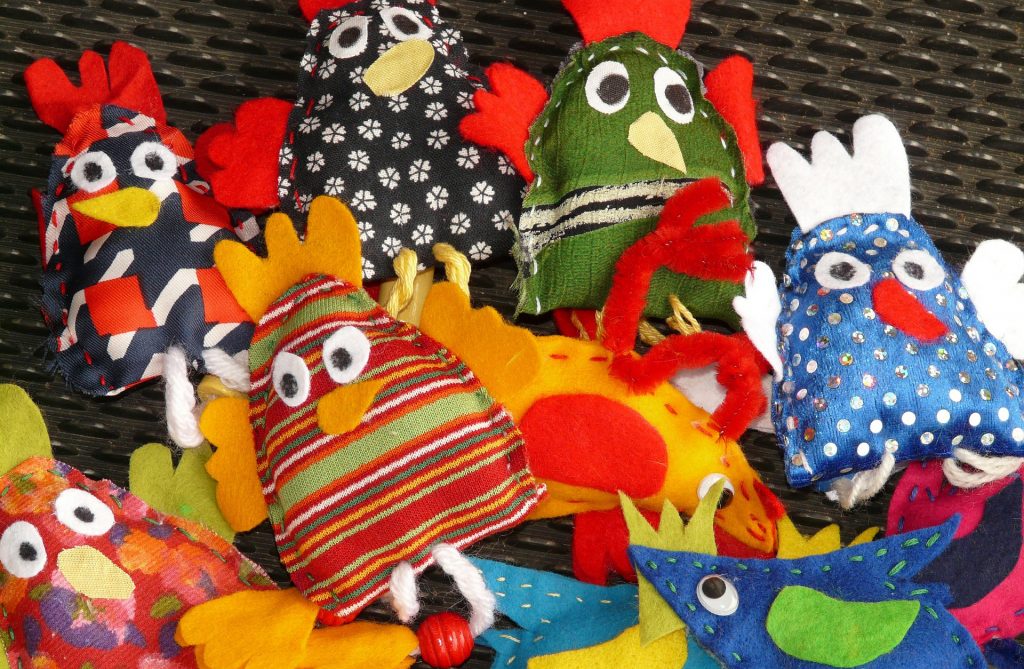 Something for the Adults
Easter cheer isn't only for kids. Try decorating your Easter dining space with some themed craft ideas. From terrariums, decorated jars, colour-themed utensils, to beautiful table settings – these craft ideas will have the Easter spirit hopping through your hallways from each room, to every plate. For inspiration check this out