Isabella Ross
Now is officially the time for renters to get into the market and search for a good deal. With rental prices at an all-time low, the property market in metropolitan Sydney has dropped by almost 10 percent in the past year. Evidently one of the biggest slides in weekly rent prices has been situated within the lower north shore. The Domain Rental Report released in late 2018 revealed median weekly rent in the area was down $100 to $1000.
"Those Sydney regions that were overexposed to investors will be more prone to rental price decreases. That's already unfolding in the lower north where there is a high level of tenants and they have seen significant rent declines," said Nicola Powell, Domain senior research analyst.
In mid 2018 it was revealed that approximately 35,300 people had saved up to $34,360 each on the cost of their first home since the NSW Government introduced its housing affordability package in July 2017.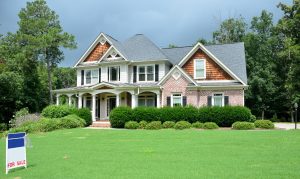 "Buying your first home is an important milestone for many people and can be quite a financial challenge, I am so pleased to see so many people being able to buy their first homes thanks to our stamp duty concessions," Premier Gladys Berejiklian said.
In another bid to continue to push for housing affordability, the Labor Government has promised to reform negative gearing and the capital tax discount if the next election is won in their favour. With ownership rates for young people aged 25-34 spiralling downwards from 60% to 48% it is definite that further action needs to be taken.
Yet the ultimate question is whether any of these simple solutions proposed by both sides of politics are the true answer to the future of housing affordability in Sydney. Only time will tell.