By Isabella Ross
Summer is the time for friends, family – and food of course!
With the weather warm and sunny, outdoor party plans and events should definitely be on the agenda. With lots of delicious delights to choose from, here is our ultimate guide on designing the perfect summer-inspired party platters.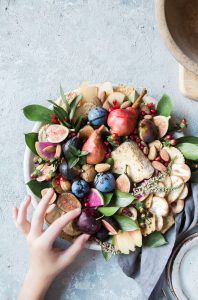 The Classic Combo
A staple at any event is the classic sampling platter, with lots of cheeses, crackers and fruit. But this platter can be elevated to the next level with some additional accompaniments. A delicious quince paste is a must as it can be paired with a good quality blue cheese. Add a few breadsticks and some fresh figs to guarantee that the platter is sure to please all.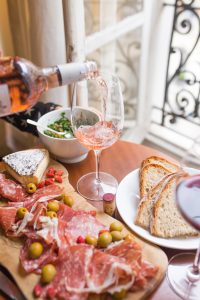 Mediterranean Assortment
Delicious and decadent, Mediterranean cuisine is one of the most popular so you can be certain that your guests will love this platter theme. Start with an assortment of Italian cured meats, like prosciutto and pancetta. This can be paired perfectly with some Greek-style marinated olives along with an accompaniment of fresh sourdough and balsamic olive oil. Pop open a bottle of rosé and says cheers to a fabulous foodie occasion.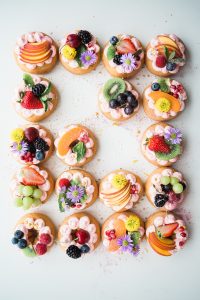 The Dessert Bar
The perfect way to end a food-filled event is with a luscious dessert bar, filled with delicious delights. Loaded donuts are the latest craze to hit the market, with fresh fruits, cream and decorative elements perched perfectly on top of the desserts. Another must-have is an assortment of macaroons – the ideal finger food that will fix any sweet tooth.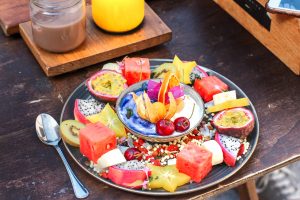 Fresh and Fruity
A girl's garden brunch. A kid's birthday party. An afternoon tea after pilates or yoga. All of these occasions would be perfectly paired with a fresh and fruity platter. This is a health-orientated option that should consist of some exotic fruit and tasty yoghurt accompaniments. Simply present the platter creatively and this dish is sure to impress your guests and compliment your Instagram living.