Marlene Even
Australia first met singer / songwriter Damien Leith 12 years ago when he won Australian Idol. The Irish-born singer charmed the audience with his powerful rendition of Roy Orbison's song 'Crying'.
Now more than a decade on, he is performing a concert in remembrance of American singer Roy Orbison, lovingly known as 'The Big O'. The show will be a reprise of Damien's 2011 album 'Roy: a tribute to Roy Orbison' that he produced with the late Barbara Orbison. The album was well received by our local audience, sitting in Australia's top 20 for a whopping 22 weeks.
Damien Leith 'Crying' Australian Idol
Sydney Observer sat down with Damien Leith to chat about the upcoming tribute concert.
"I love singing these songs and I thought this is a nice time to recognise his amazing talent," Damien Leith said.
Damien believes Roy's music teaches future generations that they can allow themselves to be emotional and vulnerable in their expression of art.
"Roy went totally against the grain – he lay it all on the table. He was very emotional with his songs and became a complete legend because of it."
When Damien writes songs with new acts he says they can often occur in a 'paint by numbers' type of format.
"They'll say if we're going to write a love song then it has to have A B C or D. Quite often people are trying to create a song that they just think people will like rather than creating a song that actually means something to themselves and going from there."
Damien's favourite part in performing songs from 'The Big O' is hitting those high octaves.
"He had such beautiful high notes and there is always a massive build-up to this huge note and it is a great feeling when you sing them."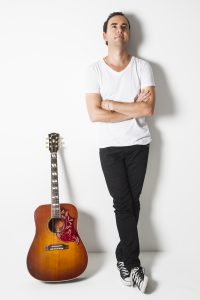 Damien Leith's 'Roy: a Tribute to Roy Orbison' show will be in Sydney 7 to 8 December.
Sydney Observer is giving away two double passes to the 'Roy Orbison Remembered' show at Dee Why RSL on 7 December. To enter email your name, address, and mobile number with the subject line' Damien Leith', to editor@kamdha.com. Please note we operate on a first in, first served basis. Good luck!