Isabella Ross
Light Fabrics
Soft, breezy clothing choices are ideal when it comes to the hot temperatures of summer. Whether it is linens, cotton, silk or chiffon there is no question that light-weight fabrics are a must-have for this season.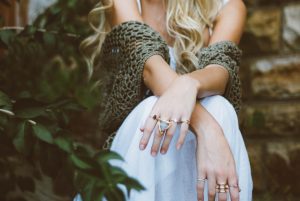 Quirky Sunglasses
Whether it is the iconic 50's cat-eye style, square shape or aviator, sunglasses are a necessary staple all-year round. Sunglasses are important for both the protection of your eyes and also as a fashion statement. Simply pick a pair that suit your face shape and will compliment a good range of clothing choices.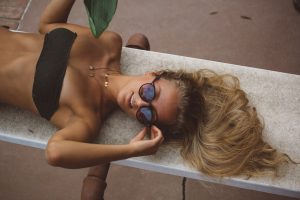 Cool Tones
Now is the time to discard those overtly bright colours and bold prints. Instead, try and opt for cool-toned colours as these shades compliment all skin tones. Look for soft blues, whites, olive greens and even dusty pinks and corals.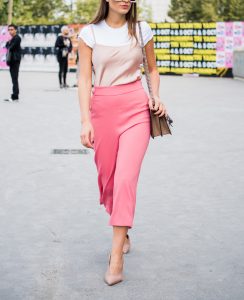 Modern Boho
A common mistake when it comes to bohemian clothing attire is that it can often leave people looking a tad too hippie. So finding the perfect balance when it comes to this style is important. Try pairing a flowy skirt with a tight bodysuit, or Tigerlily jumpsuit with some modern, edgy gold jewellery.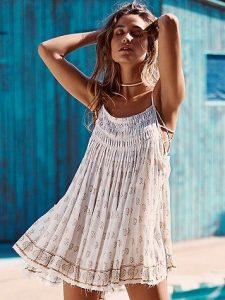 Matching Sets
One of the latest trends this summer is the iconic comeback of matching clothes sets. A popular trend in the 90's, sets are effortlessly chic thanks to their fashion-forward design and originality. One great aspect of this summer staple is that these sets can be coordinated with any of the other fashion looks listed.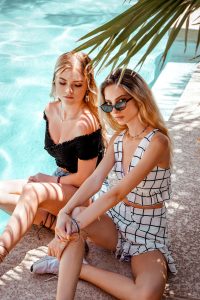 Glittering Gold
Store away your silver because gold jewellery is officially the new number 1! Perfectly complimenting sun-kissed skin, gold accessories echo the warm, glistening aura of summer. Whether it is some statement hoops, dainty coin necklace or band rings, there is so much to choose from when it comes to jewellery.