Marlene Even
On 11 November 1918, on the 11 th hour, the guns fell silent and the four-year war was declared over. 100 years later we continuously commemorate with a minute of silence at 11 am in memory of those soldiers who died or suffered in WW1 and in all wars.
Sydney Observer spoke with Damien Thomlinson, a former Invictus competitor, Afghanistan War veteran, Australian Commando and Survivor celebrity about Remembrance Day. Mr Thomlinson is the 2018 Poppy Appeal ambassador, an appeal that raises funds to support Australian veterans and their families.
"For RSL NSW, the next 100 years will be just as important as the past 100 years. More and more veterans and their families are putting their hands up to ask for help, and we know more veterans and their families are moving to regional areas; so the Poppy Appeal will help us get funds to look after their welfare, to provide drought relief, particularly to those veterans in remote areas, but also to make sure that whatever difficulties they have, someone will be there to help them," Mr Thomlinson said.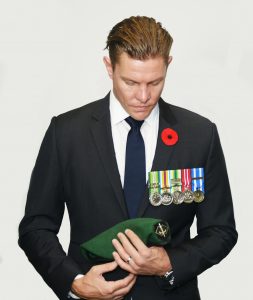 The Poppy Appeal is led by RSL DefenceCare in NSW, they encourage all Australians to purchase a poppy. The significance of the poppy originates from them being one of the first flowers to bloom over WW1 battlefields in France and Belgium.
"The symbol of the poppy gets all Australians united to remember the sacrifices that others made for us, and as a former Commando, for me Remembrance Day is a moment to reflect on these sacrifices our soldiers are making far away from home and out of sight from the general public to protect Australia and a way to remember those who have served," said Mr Thomlinson.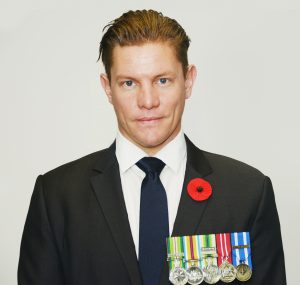 On Remembrance Day there will be many events for Ku-ring-gai residents to attend. The documentary 'They Shall Not Grow Old' directed by Peter Jackson will be presented at Hayden Orpheum in Cremorne at 1pm on Sunday 11th November. The documentary exhibits footage never seen before released for the centennial of Armistice Day. To watch the thrilling trailer of the documentary, click here.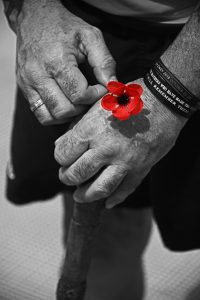 Local Ku-ring-gai Remembrance Day services include:
Sydney (Official State Remembrance Day Service)
Where: Anzac Memorial, Hyde Park
When: 10.15am Sunday 11 November
Roseville
Where: Memorial Garden at Roseville RSL
When: 10.45am Friday 9 November
Killara
Where: St Martins Church
When: 9.30am Sunday 11 November
Gordon
Where: Anglican Church of St John the Evangelist
When: 3pm Sunday 11 November
St Ives
Where: Masada College
When: 7.45pm Sunday 11 November
North Sydney
Where: North Sydney War Memorial
When: 10.30am Sunday 11 November
Chatswood
Where: Garden of Remembrance
When: 10.35am Sunday 11 November
To donate to the Poppy Appeal please visit: http://www.rsldefencecare.org.au/donate