Isabella Ross
Healing Spices: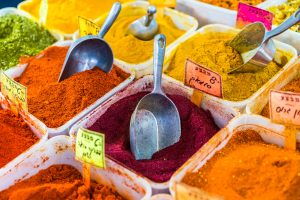 Described as nature's gifts, spices have been used since ancient times in daily health regimes. However, recently the healing and detoxifying powers of these spices have sparked our attention once again. Turmeric is arguably the trendiest spice of the season, thanks to recent studies finding it to be a potentially powerful cancer fighter. Ginger has been an intrinsic part of Asian medicine for centuries, known for its digestive benefits of aiding nausea and heartburn. Cinnamon is labelled as one of the most powerful healing spices, due to its ability to improve blood sugar levels with diabetics.
Kombucha: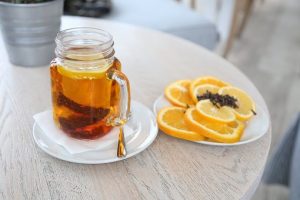 Arguably the most popular trend to sweep across the globe in 2018, Kombucha is well known for its ability to improve gut health. Made commonly from black tea and natural sugars, Kombucha is a fermented drink, which means it creates healthy bacteria that can aid your digestive system. Contrary to popular ideology, Kombucha is a non-alcoholic beverage, as it contains no more than 0.5 per cent of alcohol per the national standards for fermented drinks. Initially the drink was only popular in hipster cafes, however now that its health benefits have been revealed Kombucha is now readily available on supermarket shelves.
Mast Chew Gum: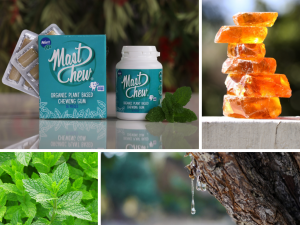 One of our favourite health-orientated finds this year has been the arrival of Mast Chew gum thanks to their natural ingredients. Not only is this gum sugar-free and plant-based, but it is also digestible! Yes that means you can actually swallow Mast Chew. Unlike other standard brands, Mast Chew uses an organic gum base otherwise known as Pistacia tree resin that has been used for centuries. With no synthetics, sugars, colours, additives or artificial sweeteners, you can be sure that Mast Chew gum is healthy for both yourself and the environment. So for any of your eco-conscious friends and family, why not add a pack of this organic chewing gum to their Christmas hamper.
Check them out on Instagram now
Vegan Beauty: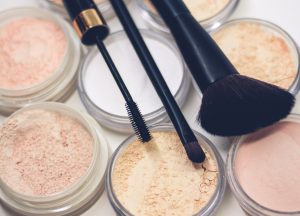 Perfect for those who are environmentally and ethically conscious of animal welfare, vegan makeup has boomed in popularity recently. This is thanks to a wide number of prominent beauty brands now stocking vegan products and taking a stance against animal testing. Brands include Urban Decay, Too Faced, Marc Jacobs Beauty and Tarte. Another incentive has been the trend that focuses on natural, clean beauty, meaning companies carefully source organic ingredients that are not harsh on the skin or planet. So it is definite that this lifestyle and beauty movement can both protect animal welfare and benefit your skin.
Infrared Saunas: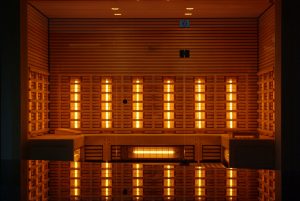 Be prepared to get hot, sweaty and enjoy some deep cleansing relaxation! Infrared saunas are the latest wellness trend to hit the market, with the light spectrum technology said to be more effective by penetrating deeper into the skin. A simple and harmless pastime that is performed by trained professionals in certified spa clinics, the infrared light has a lot of healing and detoxifying benefits. With the capacity to soothe muscle aches and stress, this health craze is definitely a great option for people with joint pain. The BodyMindLife Studio in Surry Hills is well known and loved for its infrared sauna sessions.
Essential Oils: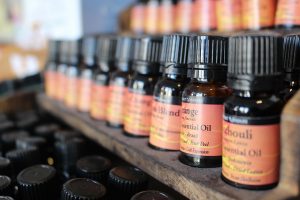 Described as nature's gifts, essential oils have been used for centuries. But recently, they have been saturating the internet and jumped on the natural wellness bandwagon. These oils have been credited to boost immunity, relieve stress and even assist in digestion whilst continuing to have its trademark aromatic compounds. Another positive about these miracle potions is that they can be used in a range of formulas including lotions, perfumes, exfoliants, ointments and even hair masks. Tea tree oil is known to treat acne-prone skin and lavender oil is often used for alleviating tension.
Jade Rollers: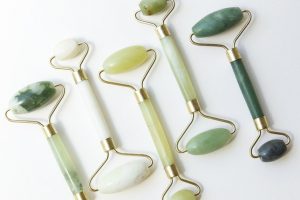 One of the hardest hitting trends on the market, jade rollers have become an instant phenomenon due to their apparent holistic and anti-ageing power. Crystal facial rollers are said to provide a host of skin benefits, known to improve elasticity, natural collagen production and minimise the dreaded puffiness and wrinkles. In particular, jade is known for its healing properties and has been used in eastern culture for centuries. This beauty tool has even found its way into popular spa salons, with jade rollers now being used in facials at the North Shore favourite, Endota Spa.