Isabella Ross
The Destinations:
When in the city there are 4 iconic locations that should be on the top of every tourist's list. St Paul's Cathedral is on the agenda, regardless if you are religious, given the building itself is such a work of architectural art. Open to the public, the inside of the church is breath-taking, with its high ceilings, stained-glass windows and sentimentality.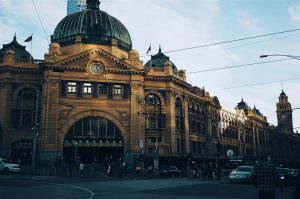 For any art-lovers, the popular Ian Potter Centre: National Gallery of Victoria (NGV) is brimming with thousands of stunning artistic works that showcase local talent and passion. This centre in Federation Square houses the Australian part of the art collection of the NGV.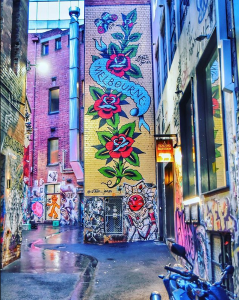 My personal favourite when in Melbourne's CBD is to visit the iconic graffiti walls of Hosier Lane. One of the major aspects of Melbourne culture is its art scene. The incredible rustic artwork showcased throughout this laneway is always a favourite amongst tourists and their flashing cameras.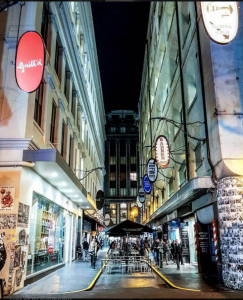 The last must-see in the city is the beautiful architectural features of Flinders St Railway Station and the hidden laneways surrounding it. If you have a car on your travels, then aim to see the often sunny shores of St Kilda and its boardwalk Luna Park. Another 'beach-side' destination in Melbourne would have to be the upmarket area of Brighton, boasting the famous and colourful Brighton Bathing Boxes.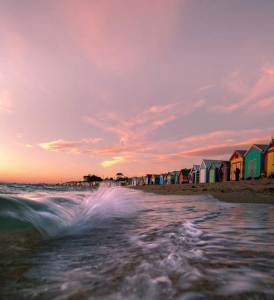 The Food:
The city known for its de-constructed coffees, ironic hipsters and quirky restaurants, Melbourne has been labelled as Australia's culinary capital. With lots of unique and varying cuisines on offer, there is sure to be a small restaurant, hip inner-city bar or laneway café that is sure to please all! Offering a diverse range of cuisines, when staying in the Victorian city you are spoilt for choice. For a taste of modern Australian-Thai, Chin Chin is the must-see restaurant when visiting Melbourne's iconic Flinders Lane. Even though there is a franchise of the eatery in Sydney, there is no question that the Melbourne destination trumps the prior.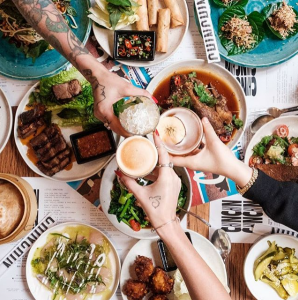 Known as the Italian precinct of Melbourne, Lygon Street is brimming with culinary delights and boasts numerous award-winning gelato shops.  With a vibrant food and wine menu, Argentinian restaurant San Telmo promises to impress, with its bespoke chargrill being the focal point of the dining experience. Lucy Liu is another edgy inner-city favourite of mine, thanks to its contemporary Asian flavours that always pack a punch!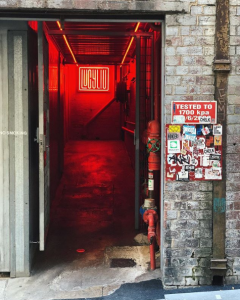 Images – @visitmelbourne