By Marlene Even
Sydney artists are opening their studios to the public for a unique upcoming art event. It is an opportunity to see behind the studio door and support local artists. This October the Combined Art Societies of Sydney (CASS) are running their 7th annual Art Direct Open Studio Art Trail event.
Across our city, the public is being welcomed into 14 local artists' home studios, rumpus rooms and garages. In Ku-ring-gai there will be two studios open for viewing, one in Roseville and the other in Pymble. It is the perfect opportunity to meet local artists, explore the community's art scene and even purchase a beautiful artwork just in time for Christmas!
Dee Jackson is a local watercolour portrait artist. She says her paintings often feature children playing on the riverbank or the traditional poses of ballet. Dee Jackson says her watercolour portraits "capture a spontaneous moment in life, whether it is a moment of joy or reflection and portray the character of the subject."
"This art trail offers an opportunity to explore the culture and character of Sydney's many diverse communities from the Central Coast to the leafy North Shore, from the Nepean to the Harbour's shores and south to St George." said Dee Jackson.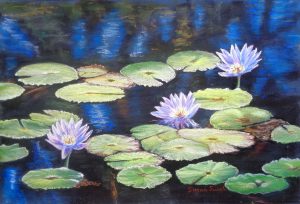 Susan Smart's painted landscape
The artwork on display will range from paintings, prints, sculptures, jewellery, pottery and even glasswork. The CASS Art Direct Open Studios Trail is also an opportunity to commission special pieces from the artists. The Pymble studio will showcase Sue-Anne McOnie's artwork. McOnie is an expressionist painter who often takes inspiration from the Sydney Harbour landscape. In the Roseville studio, a couple of spectacular artists will be showcasing their work for the community. Susan Smart paints landscapes based on her travel sketches while Jennifer O'Young's printmaking is inspired by multicultural themes.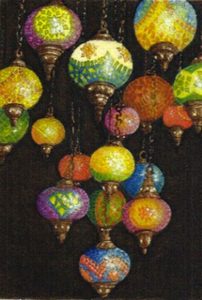 Jennifer O'Young's multicultural-inspired printmaking
For more details on the event and studio opening times visit: