Isabella Ross
Father's Day – the time to celebrate all the contributions that dads and father figures have made to their children's lives. However on this day of appreciation it can become increasingly difficult to figure out what is the perfect gift to get your loved one. So to ease the stress here are 10 Father's Day gift ideas guaranteed to delight any dad.
Handmade Cards
Symbols of appreciation, handmade cards are the ideal gift accompaniment to make any father figure feel special. With a personalised touch, these cards may even spur a sentimental tear – reinforcing the notion that it's the thought that counts.
Breakfast in Bed
To make any dad feel like a king this Father's Day, breakfast in bed is the perfect way to start the morning off swell. Whether it's the classic pancake stack, smashed avo or croissant and coffee combo there are a range of options to knock the slippers off every dad!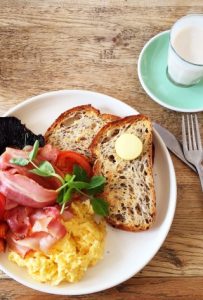 A Voucher
If unsure on what exactly to get your father on this year's celebration then opting for a voucher is the best way to ensure no disappointment. Voucher ideas include Red Balloon, Bunnings, Myer, Bonds or Dan Murphy's.
Dinner For Two
Treating dad and his special someone to a romantic dinner for two is another great gift idea. If money is tight, making a hearty home cooked dinner on the night is just as thoughtful. For a list of simple yet delicious dinner recipes click here.
A Day Of Personalised Family Fun
A trip to the cinemas is always a family favourite when the weather is downcast, as well as a bowling expedition or day of baking sweet treats. If the great outdoors is up your alley then look at having a picnic at the botanical gardens or spending the day at the beach.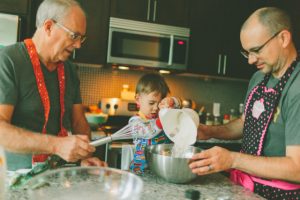 Leather Goods
A highly conventional yet classic gift idea for any male is any assortment of leather accessories. Staples in any wardrobe, great leather goods ideas include a wallet, belt, luggage tag, passport holder or briefcase.
A Statement Watch
The gift of a timepiece is a lasting, thoughtful choice for Father's Day. These stylish designs available at Michael Hill or Fossil will ensure your old man looks charmingly dapper! If possible within your budget getting the watch engraved will add a personalised touch.
A Ride In A Classic Car
A riding tour in a classic motor vehicle would warm the heart of any car enthusiast. Whether dad wishes to cruise down the coast in a convertible or be chauffeured in an opulent Rolls Royce the once in a lifetime experience will definitely go down in history.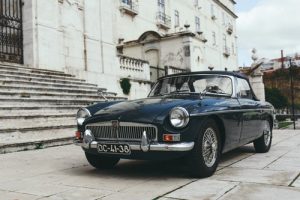 A Beer Tasting Tour
On the tour dad will learn more about the craft brewing process and uncover a variety of unique local pubs. Red Balloon offers multiple beer tasting tours within the Sydney metropolitan region, giving your loved one the perfect opportunity to crack open a cold one.
A Barbeque Kit
If your father is a cooking aficionado then giving him a barbeque kit this Father's Day is sure to put a smile on his face. Options include BBQ tools, meat seasonings, a charcoal grill set or even a token apron dedicating your appreciation for your 'Number 1 Dad.'