Isabella Ross
With countless beaches and exotic reefs to explore across the Australian coast, there is no question that we are home to some of the world's best coastal and oceanic delights. By exploring all that our country's coast has to offer it is definite that all Australians should consider a holiday at home.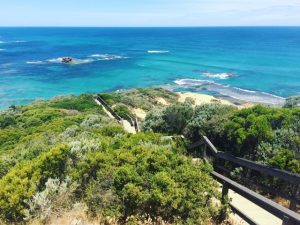 Mornington Peninsula:
 Just 2 hours away from Melbourne CBD, the Mornington Peninsula is a coastal wonderland; with magical snorkelling areas, natural hot springs and breathtaking views of Victoria's coastline. The best way to explore the Peninsula is by taking a drive along the scenic route, which offers plenty of photographic opportunities for the keen traveller.
Start by driving along the Dromana coastline that boasts the iconic bathing boxes, and stop at the seaside village of Sorrento filled with quaint cafes and boutiques. The Summit of Arthur's Seat is next, with the gondola ride being a must do as it showcases the best panoramic views of the Peninsula at only $11- $24 ticket prices. The final stop on your scenic drive is the town of Portsea, with its stunning beaches that border along Port Phillip Bay being home to bottlenose dolphins and Australian fur seals.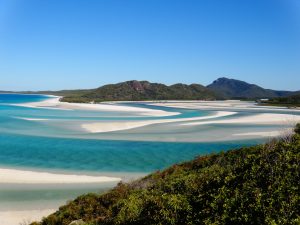 Whitsunday Islands:
The stunning Whitsunday Islands are the idyllic place to stay, as they are located in the heart of the Great Barrier Reef in Queensland. The Whitsundays offer marvellous oceanic delight; no matter what your budget consists of. For an indulgent tropical experience you can stay at the opulent 5 star Hayman Island Resort, or for a cheaper alternative still filled with exotic reef life and relaxation head to the family-friendly islands of Day Dream or Hamilton.
As many tourists have come to know, there is plenty to do for all ages and interests while on your Whitsunday adventure. Relax with a cocktail and enjoy the local seafood, or swim in the crystal blue waters that surround all the islands. For more adventurous experiences, hire a jetski or paddleboard, or go snorkelling amongst the abundant marine life and island's fringing reefs.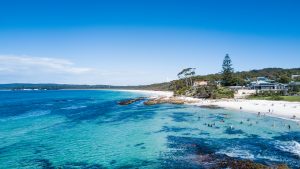 Jervis Bay:
Located in the Shoalhaven region of NSW and a three-hour drive away south of Sydney, Jervis Bay is an oceanic bay that has some of the most majestic beaches along the east coast of Australia. Hyams Beach is the most popular attraction of Jervis Bay and the best place to stay, with its clear turquoise waters and stretch of powder-fine white sand.
There is a range of accommodation options suited to every budget, from old-style beach cottages and cabins to lavish beachfront holiday homes and boutique B&Bs. During your stay head to the Huskisson Hotel, that serves modern pub delights as well as offering pristine coastal views of the bay. The unspoiled ocean beaches and secret coves are idyllic for swimming and snorkelling as the Shoalhaven region is teeming with native wildlife including kangaroos along the hinterland and resident dolphins in the water all year round.