Written by Stephanie Stefanovic
One of the biggest and brightest festivals you can imagine, Diwali (also known as Deepawali) is the Indian festival of lights. Diwali is marked by four days of celebration, this year beginning on November 11. The festival of lights is celebrated worldwide by a number of faiths (such as Hindus, Sikhs and Buddhists), and while each faith celebrates for a different reason, they all recognise that Diwali is a celebration of all things light and good in life.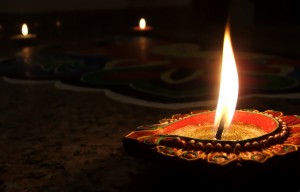 To prepare for Divali, homes are decorated with all manner of lights, and many people set off firecrackers. It is also customary to exchange gifts and sweets, and construct rangolis, a type of folk art that is created on the floor with coloured rice, sand, or flower petals. At the celebrations, most people will wear their finest clothes, as well as jewellery and elaborate henna tattoos for women.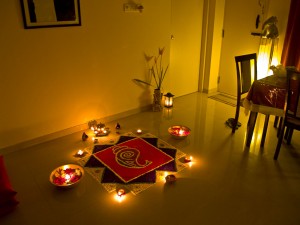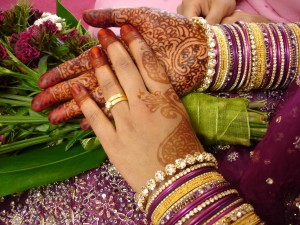 While Diwali is not a nation-wide public holiday in Australia, celebrations are widespread and there are plenty of events to attend. Here are some of the Diwali-themed events happening in Sydney:
Wednesday, November 11
Chinmaya Mission Australia Deepavali (Diwali) Festival
When: 7pm – 9pm
Where: Chinmaya Mission Australia, 38 Carrington Rd, Castle Hill
Saturday, November 14
BJSM Sydney Diwali Milan 2015
When: 5pm – 10pm
Where: Castle Hill High School, Castle St, Castle Hill
Sunday, November 15
Deepavali Fair in Strathfield
When: 11am – 3pm
Where: Strathfield Square, Strathfield
Happy Diwali! ❀