Searching for something more stimulating than mind-numbing reality TV? Victoria Ticha reveals our top reads.
During these wintry months, it's seemingly impossible to keep the mind active and sharp. We find ourselves interested in not much other than hot showers, chai lattes and for those especially cold winter nights – snuggling up close to the heater, hot chocolate in hand.
With so few indoor activities to keep your mind busy, why not use this time to spoil your imagination and get carried away in a riveting plot.
Here are our top five reads this winter:
1. The Girl on the Train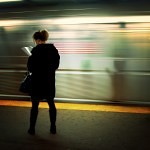 This novel by British author Paula Hawkins debuted at number one this year on The New York Times Fiction Best Sellers. The narrator, Rachel, is obsessed with a couple she encounters while staring dreamily out the window during her daily train commute. They represent to her the perfect relationship that she once had, or seemed to have. Looking for the next gone girl? Well she might just be on the train.
2. Go Set a Watchman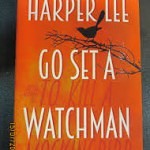 Harper Lee's 2015 novel shows early versions of many of the characters who later appear in To Kill a Mockingbird. It is a prequel to her later work, one which is unexpected and controversial. A must read for Harper Lee fans.
3. The Alchemist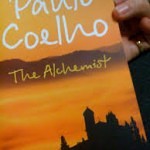 Paulo Coelho's novel holds the world record for Most Translated Novel by a Living Author, and for good reason. This enchanting novel follows Santiago, a boy who travels from Spain to the Egyptian dessert, and his search for a prophetic treasure buried deep within the Pyramids. This book is a testament to the power of dreams and the importance of listening to your heart.
4. Rosie Project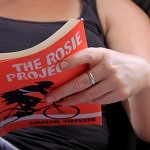 The novel centre's around a fussy and socially challenged man's search for the perfect wife. It is a romantic comedy like no other, written by the extremely quriky Graeme Simsion, the story is permeated with humour, wit and warmth.
5. Brave New World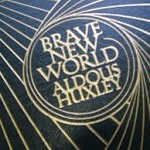 This classic, written by Aldous Huxley in 1931, is perhaps the most bewitching and tragically insidious yet gripping and still to this day relevant works of archetyal dystopia. It is unsettling and provocative, and the perfect book to mull over on long winter nights.