Get ready for Australia's first ever Tour de France, coming to NSW in 2016. Stephanie Stefanovic reports.
Forget the fact that it's impossible to host a "Tour de France" in another country.
The NSW government has announced the first ever Tour de France event to be held in Australia. Known as L'Etape Australia by Le Tour de France, it will be an amateur road cycling event based on the world's most iconic cycling event, Tour de France.
Beginning in 2016, the event will run for the next three years and will be co-organised by SBS and Lateral Events.
"SBS has broadcast the Tour de France for 25 years, a race that captivates Australians with its drama, athleticism and rich history," said SBS managing director Michael Ebeid.
"We're proud our long-standing relationship with the Tour de France has played a part in bringing to life this opportunity for the world's most iconic cycling brand to come to NSW."
L'Etape Australia will run for three days through Jindabyne, Perisher and Thredbo, with a route designed to replicate the well-known mountain stages of the Tour de France.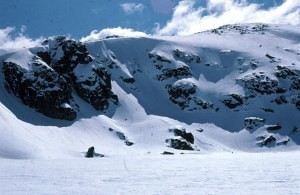 Showcasing the beauty of the NSW Snowy Mountains, L'Etape Australia is predicted to attract a large number of tourists.
"Cycling tourism is an expanding market delivering important economic, social and environmental benefits to our tourism industry. A high-profile event such as L'Etape Australia is anticipated to deliver in excess of $4 million in visitor expenditure across the three years," said Stuart Ayres, Minister for Trade, Tourism and Major Events and Minister for Sport.
Up to 10 000 amateur cyclists are invited to compete in three stages for the iconic yellow, green, polka dot and white jerseys of the Tour de France.
The Race will be the flagship competitive stage, with significant mountainous terrain. This stage intends to replicate a stage of the Tour de France, and will be operated under professional race conditions. The Ride will be a shorter route for more advanced riders, and The Ramble will be an easier route that is accessible to riders of all skill levels.
A number of world-known cyclists and trainers will participate in L'Etape Australia as mentors and coaches, and will ride alongside the participants.
More information on L'Etape Australia including the race route, entry details and mentors will be announced soon.
In the meantime, you can sign up for the race here.