With a name like Stalker: The Musical, Alex Giles knew his show was always going to put some people on edge. He hopes it will still find plenty of fans, though, as it heads to the home of theatre as the only Australian act selected for the 2015 New York Fringe Festival.
"There were some people in our workshop in January who were offended," Alex, 28 said. "The people who were offended in that workshop may have not been the sort of people who would actually buy tickets and come to see Stalker."
The show, written by Alex and his writing partner David Russell, with music composed by Andy Peterson is set in a fictional town where love is banned and relationships don't exist. Instead of forming bonds and emotional connections, residents of the town engage in neighbourhood voyeurism, peeping through each other's windows and watching each other unawares. It's a situation everyone in the town accepts and even encourages. Alex describes the show as a black comedy with an edge and generous helpings of crude humour.
"It's not written offensively. It's written in a story world where this is the norm. So the characters themselves aren't offended," he said.
Stalker is the product of more than two years of hard work by Alex and the production team. It has been developed with members of the Sydney musical theatre industry and it has already gone through several workshops and incarnations. Now the show is about to reach new heights, as the only Australian production accepted into the 2015 New York Fringe Festival.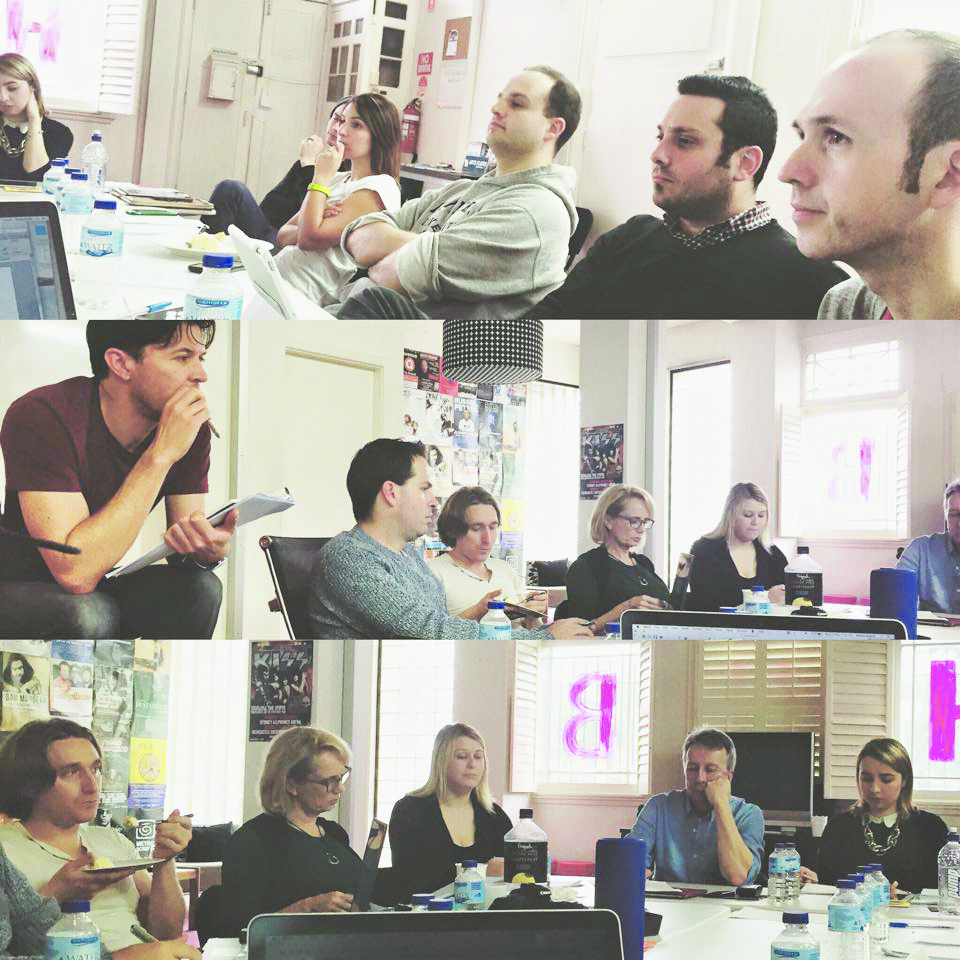 Stalker is the first musical Alex has been involved in writing, having trained and worked in film writing and production for several years. His short films have been screened around the world and he's excited to see his new project heading to the home of theatre.
"It's overwhelming," Alex said. "There's a lot to organise, and because we're still working very hard to make the script the best it can be there's a lot of writing to do. Everyone that's involved is working very hard to try and put on a great show."
Alex and the team will put on Stalker alongside 150 acts at the Fringe Festival in August this year. They will be given a small performance space with basic sound and lighting. They're hoping the five performances at Fringe will lead to bigger opportunities.
"The end goal would be the New York Musical Theatre Festival. That'd be the dream, to get into that," Alex said. "That's kind of where we'd really get a chance to get it seen by some big producers who might consider putting it on Off Broadway."
Alex said his first foray into musical theatre writing has made him eager for more and he is already working on a number of other projects. He is grateful for all the support Stalker has received.
"We have had so much support from friends and family and performers and venues. People want it to be good. People always want to know about it and want to help in whatever way they can."
To find out more about Stalker: The Musical, visit www.stalkerthemusical.com.