Take a look at some of the exciting local events happening in your area in the next few weeks.

Ku-ring-gai's Got Talent Grand Final

When: Friday 15 May, 6pm – 10pm
Where: St Ives Community Hall, off Memorial Ave, St Ives
Cost: $10 (Money raised goes to local community programs)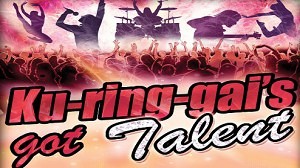 Join the audience for the grand final of Ku-ring-gai's Got Talent, an event showcasing the amazing talent of youth in the local community. Contestants will be showing off their skills in all kinds of areas, whether they be singing, dancing, comedy or even magicianship. Industry professionals will also be present to give constructive criticism and advice to the contestants.
History of Tea Fundraising Talk
When: Tuesday 26 May, 7pm
Where: Hornsby Library, 28-44 George Street, Hornsby
Cost: Gold coin donation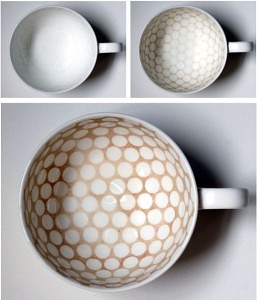 Satisfy your love of tea by attending the History of Tea talk at Hornsby library. Here you will learn about the history behind the flavours and names of various teas from a local importer. Your gold coin donation will also go toward cancer research, as this event is part of the library's Biggest Morning Tea fundraiser for the Cancer Council.
When: Sunday May 31, 11am – 4pm
Where: Killara Golf Club, 556 Pacific Hwy, Killara
Cost: From $20

Be indulged at this lovely ladies charity event and enjoy a local day out. You will have the opportunity to attend a decadent high tea, shop 'til you drop, discover the latest fashion trends and so much more. Money will be raised for charity Uplift, a charity that collects bras and swimwear for women in disadvantaged areas where bras are often innaccessible and unaffordable.
Be Indulged are offering a special ticket prices for a limited time. Standard tickets are available for $55 (normally $69) and VIP tickets, normally $89, are available for $69.
Tickets are available NOW online.  Enter the code MAY2015 to receive an exclusive high tea discount.  To get VIP tickets for the price of high tea tickets use the code UPGRADE.
Sydney Finders Keepers Markets
When: Saturday May 9, Sunday May 10, 6pm – 10pm
Where: Australian Technology Park Exhibition Hall, Locomotive Street, Eveleigh
Cost: $2 entry, children free

Visit the unique Finders Keepers Markets in Sydney. There will be over 200 stalls featuring anything from artisinal food to hand-made crafts. There will also a huge line-up of fresh new music.