Not just another restaurant, Charmed does Thai with a twist. By Stephanie Stefanovic and John Seroukas.
Walking in from a busy and bustling street, Charmed offers a tranquil escape. One of the first things you will experience is the delicious aroma wafting in from the kitchen, coupled with the scent of incense, which offers an authentic Asian touch.
Adding to the atmosphere is the mixture of traditional and modern décor, represented through a contrast of modern, trendy building materials and traditional Thai artefacts. Owner Yadanee (Gift) Ariyachokchai says this has been done in order to cater to the different generations and demographics in the St Ives area.
Using fresh ingredients from Thailand, the chefs at Charmed St Ives make food that is both traditional and modern, catering to a wide range of customers. In fact, they even go so far as to switch out their menu on a monthly basis in order to keep regular customers on their toes. "When they come, I want a new menu for them because they come two or three times per week," says Gift.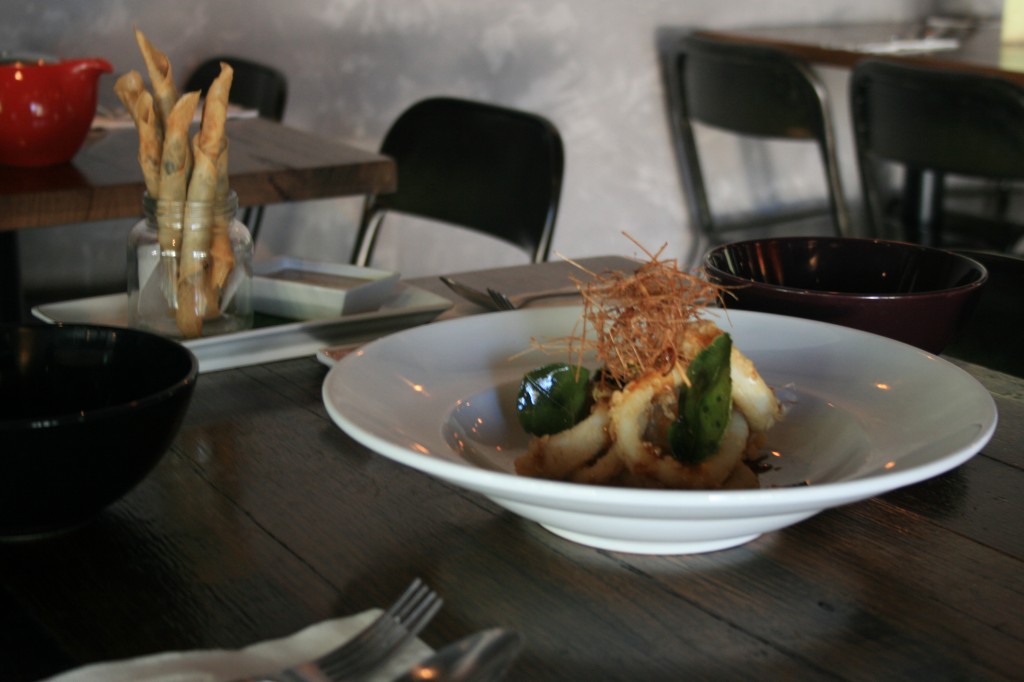 Fresh, aromatic and light, the food at Charmed is unlike many other chains. "I want people to feel charmed," says the restaurant owner. Taught to cook by her family in Thailand, Gift decided to open a restaurant with her husband 4 years ago and has been successful ever since, with locations in both St Ives and Wahroonga.
"I always think different," she says. Hoping to transform Charmed into a restaurant by day and a café by night, the restaurant owner aims to show customers another side of Thai cuisine. "Everybody always thinks, 'oh we're Thai, we cook Thai food', but I think that we can open a café. Thai people can do [both] coffee and food really well," says Gift.
Considering the restaurant's success, it's clear that the owners know how to make their customers feel charmed.