Changing careers can be a big transition and a stressful time for many people; right up there with major life events like getting married or becoming a parent.  Given that the full time working adult spends 30 per cent of their average day at work, it stands to reason why! Victoria Cavallo explains.
The C Word…
Change! With it comes the unknown, and we humans tend to fear the unknown!
A new career is riddled with unknowns and uncertainties:  a new environment, a new culture, new work relationships,  a new routine, new expectations, new responsibilities, a new identity and an overall lack of feeling of control…. you've lost all familiarity.
While some people are excited and driven by change, for most it's a big step out of their comfort zone and can cause stress and anxiety.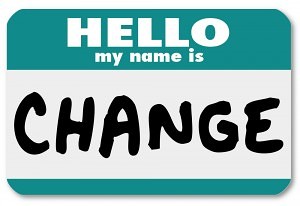 7 Steps to a Successful Career Transition
Here are 7 tips to help you move through the transition of a career change more effortlessly!
1. Get Clarity
You may not be able to control the unknown or see in the dark, but you can go in with a flashlight!  Get clarity around your current position in terms of your resources. Do you have the finances, the support, and the capabilities that you need to make this change? How much are you willing to risk to make this change happen? We all have a different level of risk that we can tolerate.
2. Get Real
Be clear around your purpose for changing careers. What will this new direction give you? Will it give you anything more than remuneration?  Will it give you an outlet to grow, to achieve, to be fulfilled, to contribute, to learn, to be flexible, to be creative, to make a difference? Other than money, what will it give you?
If you're changing careers because you're running away from a job you hate, or you're pressuring yourself to please others, or even if you're choosing to change purely for financial rewards – you may find that it won't give you enough long term satisfaction to stick with it!
3. Be Kind
…to yourself!  Fear and anxiety is normal. And just like getting hitched or becoming a parent there's a period of adjustment, so have reasonable expectations. If you were close to all of your previous colleagues, remember that those relationships once took time to build. If you were the master of your craft in your last role, or perhaps that "go to person", remember that it didn't start out that way.  Allow yourself the time you need to create a new "normal".
4. Be Consistent
During a time of huge uncertainty and change, keep other areas of life consistent and constant. Don't neglect or put on hold your other activities like exercising, hobbies and socialising.  Maintaining these will help to level out feelings of uncertainty.
5. Be Healthy
Late night TV, comfort eating and drinking alcohol can be a comfort and a crutch in times of uncertainty, but they can be a form of self-sabotage too!
Being tired, lethargic and frumpy on the job won't do wonders for your performance OR your self-esteem. So go to bed at a reasonable time, eat healthy, drink water and keep boozy nights to a minimum!
6. Be YOU!
Changing careers can mean a change in identity, BUT you NEED to know that….
You are not your job! You are not your profession! You are not
your career!
Just as you are not "a parent" and you are not "a partner". Yes, you play these roles, but you are SO much more than that! If we make the mistake of believing that we are our occupations,  we make the mistake of placing our identity,  our value, our power, our amazingness into "a thing
we do".
So remember, you are NOT your career!
7.  Be Supported
Who's on your team? Family, friends, partner?
Let them support you and if you need a little extra help while stepping into your new version of your life, ask for it! Seek professional support through a personal coach.
BONUS TIP: Take yourself lightly!
Your biggest risk in any time of change is you. Be kind and supportive of yourself, let go of harsh self-judgement and expectations. Feel the fear, and do it anyway. And don't forget to enjoy it! After all, variety (or change) is the spice of life!!
Need some clarity and support through your career change? Contact Victoria Cavallo at www.Limitlessyou.com.au for a complimentary discovery session.