It's that time again: Earth hour is back for its eighth consecutive year, and we couldn't be more thrilled to kick back, relax and switch-off. Maggie Rose has the details.
Earth Hour was first celebrated in Sydney during March 2007, as residents around the city cerimoniously turned off the lights in their house, apartment and workplace for one whole hour. This "lights off" action is meant to represent the cause and effect we each have on our own ways of using energy, and certainly makes you think about how much of you use. It's a spectacular event to watch and partake in each year, as some of most iconic buildings across the world fall dormant. Some of the eerier sights include the Sydney Opera House, Eiffel Tower and The Empire State Building. Earth Hour now has over 160 countries participating worldwide, with this year's event to be held on March 28 from 8.30pm-9.30pm.
But hey, saving the Earth really isn't that easy. One hour per year of environmental sustainability is no where near enough – there is always more to be done when taking care of the planet. The International Day of Happiness (a fairly new concept orchestrated by U.N. in 2013) will run on March 20 for its third consecutive year, celebrating the ideology of happiness and wellbeing on a social, economic, and environmental scale. Socially, there's nothing more detrimental to happiness than the size of your ecological footprint. By minimising your ecological impact, everybody wins!
Here are a few tips for to better the wellbeing for both ourselves and the planet.
Take part in Earth Hour

There are many ways to celebrate Earth Hour: with the family at home; at your workplace; or down at Circular Quay to see Sydney's brightest buildings fade to darkness. Other great events, such as the Earth Hour film night, and night time bike ride, can be found here. If none of the above fail to tickle your fancy, you can always donate to the Earth Hour Documentary here.
Go off the Grid

Turn off your smart phone, tablet, computer, or pretty much any device that compells you to tag, troll or tweet at someone. Go outside and be invested in nature. Walk, swim and bask in glory that is Sydney's scenery – there's always life outside the front door.
Meditate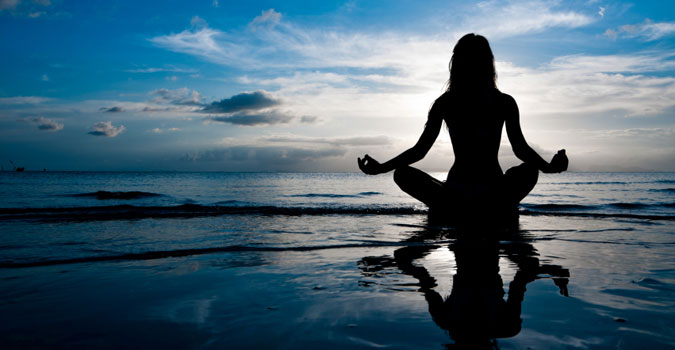 Mediation helps to clear the mind, allowing time for oneself to be free of stress, anxiety and any other emotional issues. Quite often with our busy schedules we forget to breathe – properly breathe. Meditation allows a tranquil approach to fully access ourselves without having to be critical.
Be Positive

"Although you may not always be able to avoid difficult situations, you can modify the extent to which you can suffer by how you choose to respond to the situation." – Dalai Lama.
Even when times are tough, be positive. What you put into the world you get back. Surround yourself with the people who make you the best you can be.
To learn more about Earth Hour, see their website.