Feeling productive? You will now! Sabrina Muysken dives head-first in to the world of apps to fish out the latest and greatest.
The New Year brings new joy, new hope, new goals and most importantly, new applications. These days, everyone seems to be buying into the smartphone age, with Germany even recently opening its very first 'Smartphone-Only' Bank. Yet, keeping up with what's hot and what's not in the world of apps has never been harder, with the drastic influx of app-creation in the past year.
 To help you click your way into 2015, here are the latest 5 Apps you need to know about:
Cuisine Manager

With an impressive 30+ years of culinary experience, David Chambers has developed new app Cuisine Manager in a bid to increase productivity within commercial kitchens. As a former personal chef to the stars, notably Russell Crowe, Chambers has digitally imparted his cookery knowledge of daily kitchen processes across ordering, staffing and overall consistency. Applicable to high-end restaurants, catering companies, hospitals and aged care facilities alike, 'Cuisine Manager' is the ultimate tool for Australia's burgeoning hospitality industry.
Pros: Increases the consistency of food quality by managing system work-flow and recipe cards.
Cons: The app is limited to iPad users and is not applicable to the layman.
NSW Court Lists

Implemented in early 2015 by the NSW government, Court Lists is the latest legal app for NSW residents. Providing information such as the date, time and location of court matters up to two weeks in advance and one week in the past, this is a handy application in obtaining quick and basic court details. Finding listings for the Supreme, District, Local Court and Coroners Court has never been easier. With regular updates every 60 seconds ensuring utmost reliability, 'Court Lists' beats spending hours using a search engine.
Pros: Easy to use and obtain fast key court details.
Cons: For more detailed information, the website is still a better source.
Facebook Lite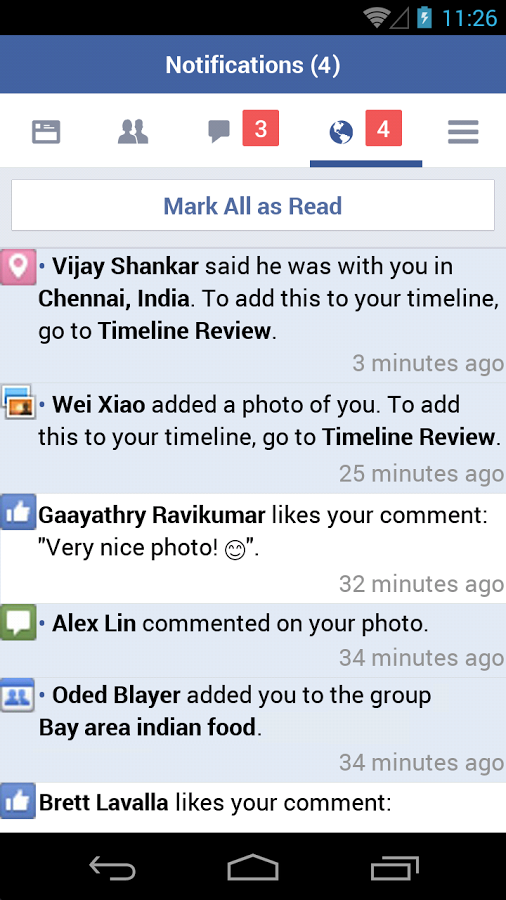 Social Networking Giant 'Facebook' has opted for less functionality and a leaner look with the launch of their new app Facebook Lite. Designed for low-end Android phones, as the name hints, the new app provides a light, more simplified version of the original Facebook app. Occupying significantly less data space than it's predecessor, it is a great option for those who aren't highly active on the social media website. The app only has about 10,000+ downloads to date – which is a lot, considering Facebook have not yet released an official announcement about it. Get in quick! You could be one of the first early bird testers!
Pros: Works effectively on low-end smartphones and those with poor Internet connectivity.
Cons: Only supports the most basic Facebook functions.
ICC Cricket World Cup 2015

Yesterday, the International Cricket Council together with Reliance Communications launched the official ICC Cricket World Cup 2015 app. Available for free download from the App Store and Google Play, watching the cricket from the comfort of virtually anywhere has never been easier. The app has arrived just in time, with the commencement of the 11th edition of cricket's flagship event on February 14. Promising to be a spectacular sporting event, the ICC Cricket World Cup 2015 apps brings you to closer to the action than ever before.
Pros: Designed specifically to enhance user experience and enjoyment through a range of unique features, such as a feed of the latest news, and information about historic matches.
Cons: The ICC Cricket World Cup 2015 is being hosting by Australia and New Zealand – nothing beats the atmosphere of a live game!
Folding@home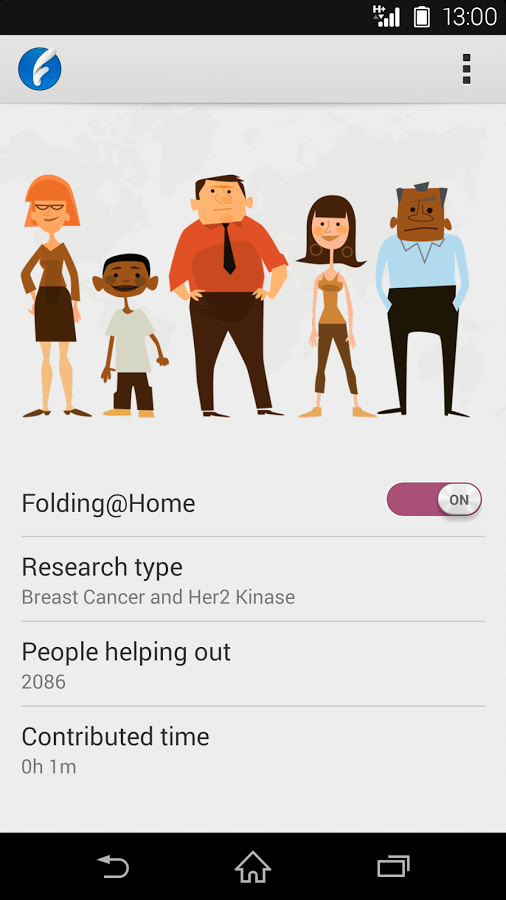 Stanford University scientists and the Sony Corporation have teamed up to create groundbreaking research app Folding@home. The app functions while you sleep, conducting research on breast cancer and Alzheimer's while it charges. As the mobile extension of the Folding@home research project, the new app expands the original program in ways previously unimagined. The app utilises the phone's connectivity to study protein configurations – a crucial aspect in disease research.
Pros: The mindful can contribute towards something genuinely beneficial to scientific research.
Cons: Only compatible with Sony's Xperia Z series smartphones, and available to download exclusively from Google Play.